JI Foundations program offers professional development (PD) aligned with the Colorado Competencies for Early Childhood Educators and Professionals. Continuing education, including college classes, professional development courses, and training events, help professionals increase their knowledge and skills as they care for our community's youngest learners. See more resources below.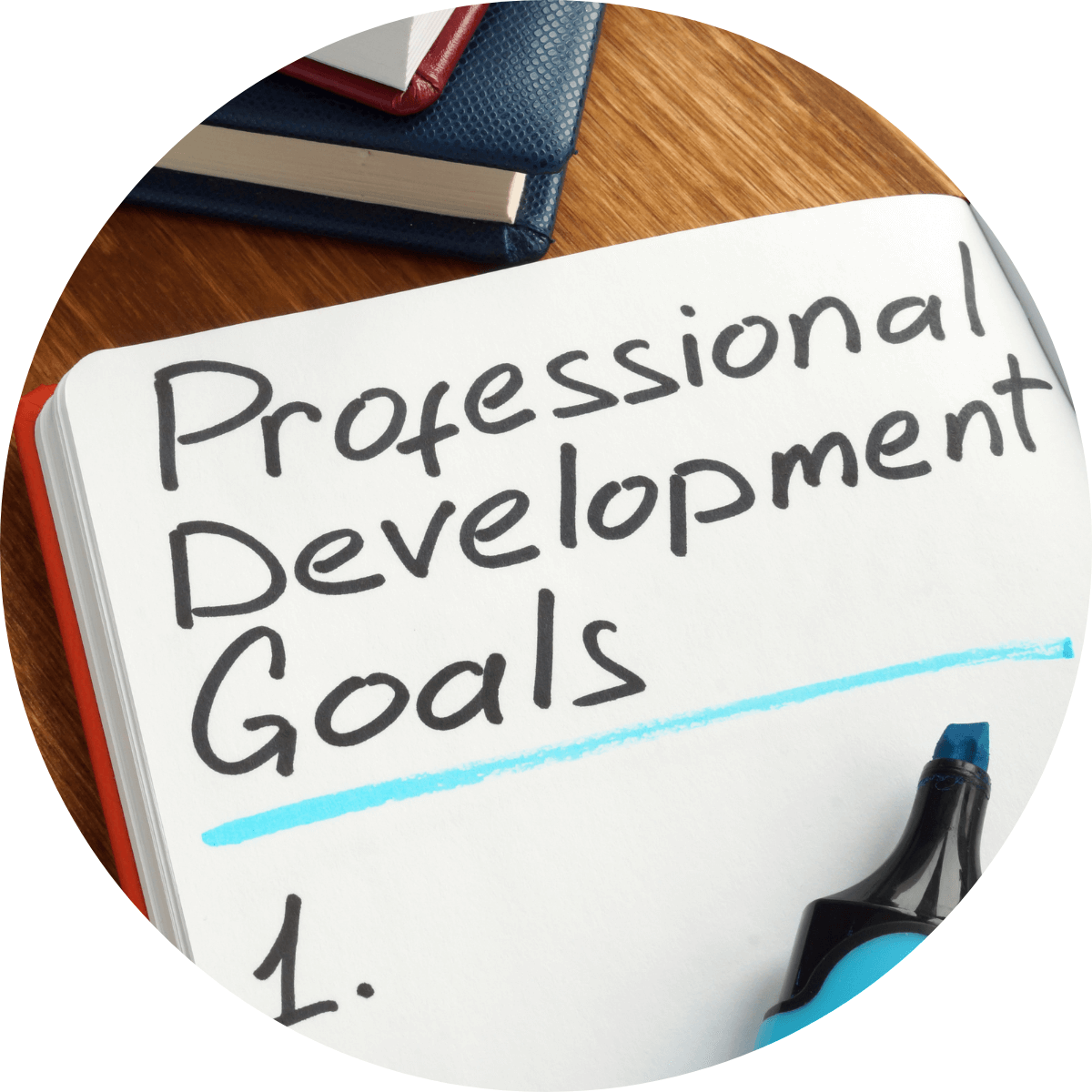 Be sure to subscribe to our PD Update and EC News for details on future scholarship opportunities, or revisit this page for updates. Joint Initiatives/Foundations Career Navigators are here to help students navigate the path toward advancing their education and professional development goals. Students receiving funds for ECE courses through JI/Foundations are required to meet with the Career Navigator. Scholarships are first-come, first-serve. For more details, see the Resources section below.
Would you like to meet with a Career Navigator?
Joint Initiatives/Foundations has a Career Navigator available to help you determine the best early childhood career pathway, provide PDIS support, assist with college enrollment, answer CDA questions, offer portfolio support, and more!
Walk-in Office Hours: Office hours will be available on Wednesdays from 8:30 am – 4:30 pm.
Download our Career Navigator Flyer for details on visiting our offices. (If you know someone interested in the field, send them to BuildMyECEcareer.com to learn more about early childhood in El Paso County and to get connected with a Career Navigator.)
See the sections below for training and other resources.
Scholarships are first come, first serve, and all applications need to be complete before being considered for review.
Scholarship Priorities:
Assist Early Childhood Education Professionals in meeting Colorado's Early Childhood Teacher (ECT) Qualification requirements (formally known as Group Leader).
Assist Early Childhood Education Professionals in obtaining Director Qualifications through the Colorado Department of Human Services.
Provide scholarships and support to Early Childhood Education Professionals working to obtain Associate and Bachelor's Degrees in Early Childhood Education.
Scholarship Criteria for Applicants:

Joint Initiatives/Foundations has scholarship dollars to support professionals entering the field of early childhood and those who are currently in the field and are working toward increasing their professional credentials.
 Live or work in El Paso County
T.E.A.C.H. Early Childhood® COLORADO Scholarship Program is administered by the Early Childhood Council Leadership Alliance. Contact Shannon Hall or call (720) 899-3047 or visit ECCLA's website for program eligibility and application opportunities. At the beginning of 2022, the T.E.A.C.H. application was released online! It is easier than ever to apply for a scholarship. You can visit their website for more information or go to awards.ecclacolorado.org to apply.
TEACH COLORADO SCHOLARSHIPS: Considering a career in early childhood? TEACH Colorado offers early childhood professionals a pathway to pursue higher education. Our partners at TEACH Colorado will help you apply with confidence. Sign up HERE today for a free account. First-time lead teachers can apply for the career stipend here if they sign up with TEACH Colorado before their hire date. Enroll in early childhood coursework, register for a qualifying pathway training/professional development, or get hired as an assistant ECE teacher to gain experience. If it's on this list, it counts! Click here to fill out a brief application form for $50. We'll send it your way (as long as you qualify!).
Family Child Care Resources
Home Network Happenings through Early Connections Home Network.
We support Family Child Care (FCC) Providers by offering:
Technical Assistance and Coaching
Professional Development Opportunities
Materials Lending Library
Business Efficiencies
Assistance with Enrollment
Partnerships to provide Early Head Start and Head Start Services  
We have worked with FCC Providers for 19 years!                                           
All of our coaches have Colorado Coaching Credentials and have been FCC Providers themselves!    
Come join us! 
For more information:
Josie Watters
 jwatters@earlyconnections.org
719.632.1754, Ext. 1014
FCCERS training is announced in our monthly PD Update newsletter. Be sure to subscribe HERE.
More information for Family Child Care Providers is available on our Opening a Child Care Program page.